Make your peg board do more for you! Our accessories bundle contains everything you need to power up your peg board. Arrange and use them as you please.

Each bundle contains (peg board sold separately):
1 shelf
4 hooks
4 knobs
1 shelf with an integrated glass vase
1 stationery holder
1 photo frame – 85mm (H) x 80mm (W)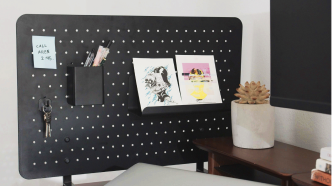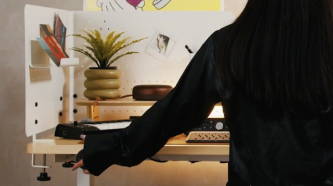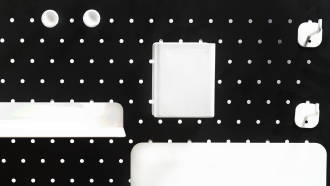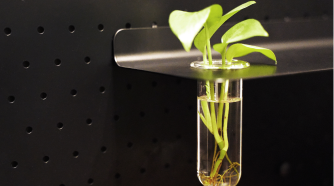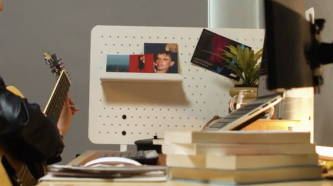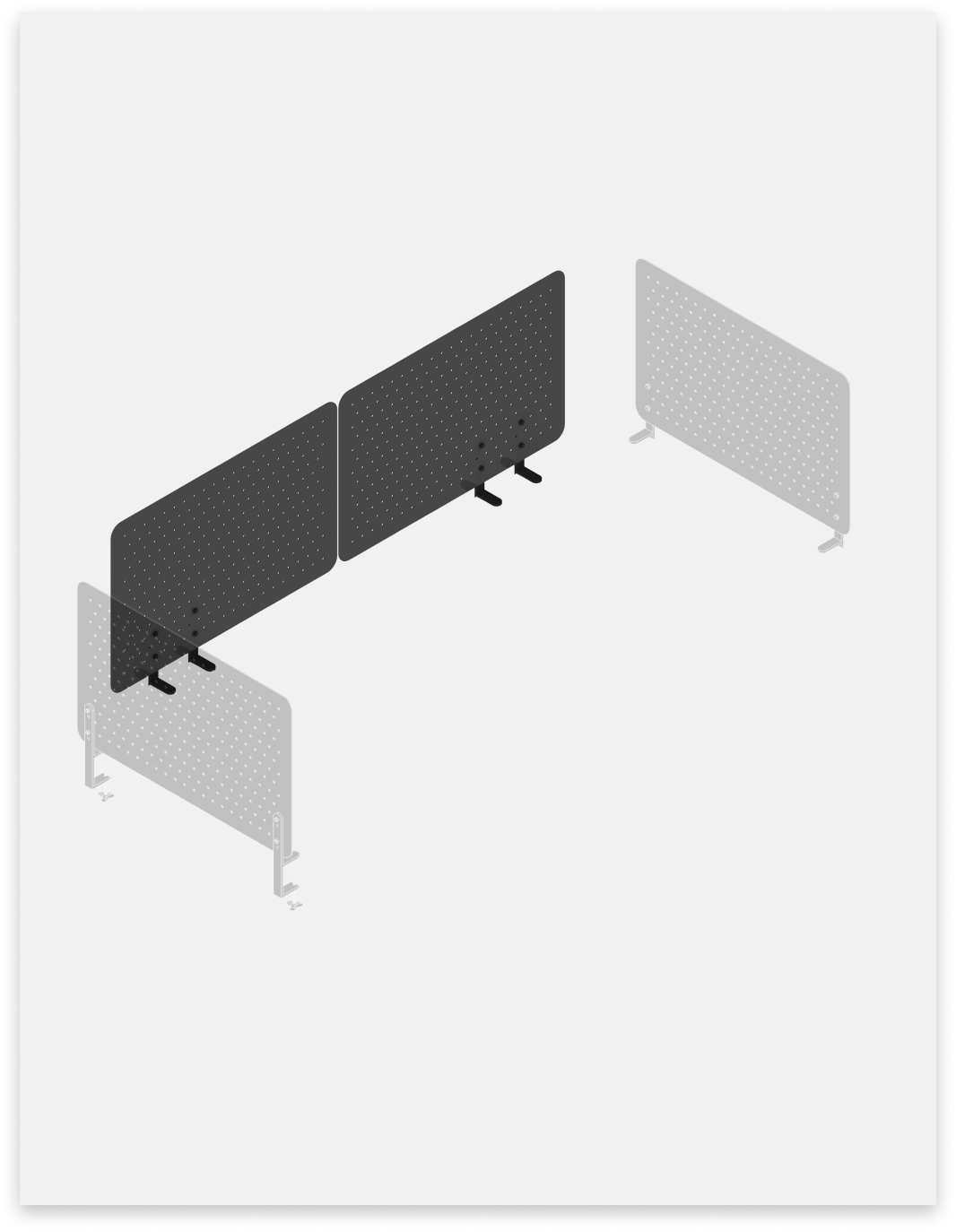 You can have up to four Peg Board Panels to fit your needs! More space, more organisation, more personalisation.
Peg Board Panels sold separately

Available in Black and White