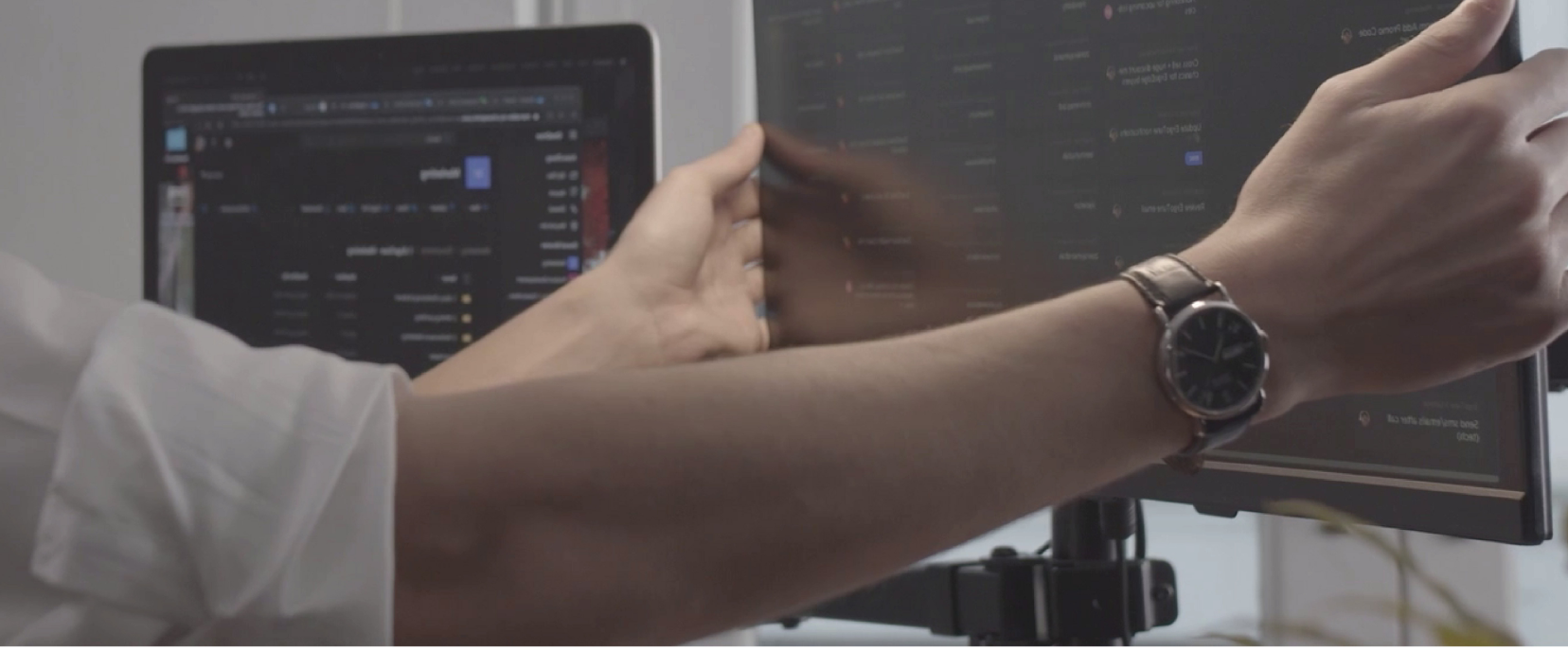 a
EverDesk+ are built to last, period. They have undergone leading industry certifications so you can sit and stand with an absolute peace of mind.
Last Updated: 01 June 2020

This warranty policy covers the following models:
EverDesk+Max
EverDesk+ Lite
EverDesk+ Solo
EverDesk+ Elevate
---
Note:This Warranty is valid only for desks you bought via authorised channels (Products). Our authorised channels are (a) the website www.everdeskplus.com, (b) any store registered in the name of an EverDesk+ entity on online or offline marketplaces (together, the Stores). Regretfully, we cannot determine the authenticity or original condition of products sold through other channels. Hence, we cannot provide warranty service for those products.
Default Warranty: 3 YEARS
*Share a photo/video of your EverDesk+: +3 Years
Warranty Extension (now free): +4 Years
Total: 10 Years
* Simply share a photo/video of your EverDesk+ to receive a complimentary 3 years warranty extension. Visit this page for more details.
The warranty period starts from the date of delivery of the Product (based on valid tracking details).
Defects in the functionality of electronic and mechanical parts including:

the Lifting Mechanism
the Motors
the Control box unit
the Controller

Defects in the table frame and materials stemming from manufacturing defects
Defects in the manufacturing of materials leading to loss of functionality in the products at the time of delivery
Missing materials from the Products at the time of delivery
During the applicable warranty period, EverDesk+ will repair, replace, or refund (at its option and in accordance with applicable law) any product, part, or component covered by this warranty.
The labour required to replace any defective parts on your EverDesk+

Any replacement parts, inclusive of shipping costs and installation instructions, shall be fully provided by EverDesk+
Labour to install the replacement part will be chargeable at $60

WildFolks Series and Natural Wood Series

The use of real wood makes each piece of WildFolks and Natural Wood unique.
Expect your unique piece to develop it's own character over time — variations of grain pattern, knots, scratches and hairline cracks.
These are not defects. Rather, they are part of the adventure of owing a real wood table tops, where your story literally gets written into the desk.

Minor aesthetic and cosmetic abnormalities or variations which do not affect the functionality of the Product.
Normal wear and tear including, but not limited to, the wear and tear or degradation of table top and desk frame.
Defects caused by modification, alteration, misuse or lack of maintenance as per set out by EverDesk+
Consequential or incidental damage, whether resulting from the use, misuse or inability to use this product or from defects in the the Product.
Submit your claims via this contact form to ensure proper handling.

A valid proof of purchase must be presented for us to reasonably verify the claim.
Our support team will work with you to troubleshoot the problem and identify the defective parts.
You will need to provide us with a clear photograph or video of the defect, and or other details we may request regarding the defect.

Upon verifying the defective part, we will ship a free replacement to you.

Our replacement parts designed to be extremely easy to install. Clear instructions will be provided to guide you on installing the replacement part.
We reserve the right to collect back the defective part.
Replacement parts are covered by the balance of the original warranty, 30 days, or as required under applicable law, whichever is longer

Labour of replacement is not included. Should you require it, there is a labour fee of $60.
The warranty process is subject to the following:

EverDesk+ reserves the right to determine whether a benefit under this warranty may be claimed.
Any repair or replacement under this warranty is limited to the defective part or material only.
Replacement parts and components replaced under this warranty may vary in colour and texture to the original.
Any item requiring repair or replacement due to any of the warranty exclusions will be at the purchaser's expense.
Defective products which do not conform to EverDesk+ standards, will be replaced, subject to our Warranty Policy
We have worked really hard to make this a desk you'd love. However, if it does not meet your expectations, just let us know and we would be happy to refund you.
If you have any questions, please contact our support team via the form here. We will do our utmost to clarify any of your doubts and help you fall in love with your EverDesk+ again.
In the unlikely event that you do need to return a product, we invite you to review the following terms
Validity period
You need to inform us of your intention to cancel at least 2 working days* before your order's date of delivery.
Fees

Administrative Charges: 3% of Order Value




If order is cancelled at least 2 working days before date of delivery


*This covers the refund administrative fees charged to us by the payment merchant.




Late Order Cancellation Fee: $100




If order is cancelled one day before date of delivery, or later.


*This covers all administrative charges and logistics charges to prepare your order. For orders that has been scheduled for delivery, kindly accept the delivery of items, and we will arrange a separate return collection within 2-4 working days.
Refund
Your refund should be processed within 2-3 working days, and you will be notified of the refund by a confirmation email. It will usually take another 2 days for the refund to be reflected on your credit card statement.
Validity period
You must inform us of your intention to return the table within 7 days of receiving your order


*No exchanges are allowed after product is delivered/scheduled for delivery, unless covered under our Warranty Policy.
Conditions to be eligible for return

Product must not be assembled*
To be returned in Original Packaging**
Product must be in excellent condition
No missing parts
Accessories are non-refundable / exchangeable



*Assembled products are strictly ineligible for returns.
**We may reject returns with damaged packaging.
Fees

Return, Shipping & Admin Fee: $100


*This covers the administrative and logistical costs to process the return and refund.




Damage Fee: Up to 20% of Order Value


Determined after:

Inspection of the condition of returned goods.
Overall packaging condition and any part relating to the table set.

Refund
Your refund* should be processed within 2-3 working days, and you will be notified of the refund by a confirmation email. It will usually take another 2 days for the refund to be reflected on your credit card statement.

*Service fees are non-refundable
Please email us at support@everdeskplus.com within 7 days of the collection/delivery date.
Title your email with the subject header "EverDesk+ Return" with your invoice
This request can only be accepted via email only. We are unfortunablely unable to process returns through phone support.
All refund and return decisions by EverDesk+ are final. You are responsible for ensuring that the return parcel is in good condition before handing it over to our delivery partner. For the refunds to be processed successfully, all returns are to be in accordance to the conditions stated in this document.
Warranty on Accessories & Other Products
All accessories comes with 3 years warranty.
Your warranty will still be covered as per ErgoEdge's warranty policy at your time of your purchase.
AmpDesk (by ErgoEdge) Warranty Policy
All our standing desks comes with an industry leading full 3 years warranty by default.
The extended warranty option, if purchased, increases the duration to 7 years.